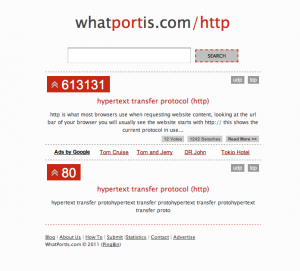 WhatPortIs.com has a new look coming soon, the old design was getting a bit cumbersome, also it didn't render too great in a few browsers because of all the CSS hacks.
Probably one of the biggest reasons for changing was some search engines were getting really confused by the old designs coding/layout which was effecting people actually finding the information they wanted.
Anyway good new a new design with some cool new features is on it's way, a over there>>>
You can leave a response, or trackback from your own site.