Posts from 'General & News'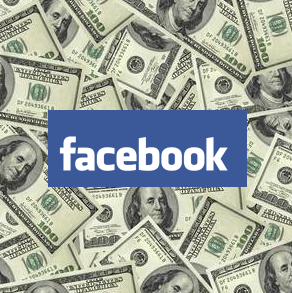 When you value a company the size of Facebook its not normally to hard to work out an accurate figure, this is because they are normally on the public stock exchange.
For a company on the stock exchange you know two important details, the current number of shares and the price at which these shares are been sold and purchased for, aka their "trade price". So as a company is made up of its shares a simple multiplication of the two values gives you the company's value. It's not technically that simple but you get the idea…
So here is the problem, Facebook are holding out form going public,  they are therefore not on the public stock exchange, meaning we don't actually know the daily share price. However they do keep privately selling shares via SecondMarket auctions, so we can do the same calculations again. To save boring you with that, last December their shares were selling for $22.75, which valued them around $50 Billion. However they are now selling for $28.26 (Probably due to the Goldam Sachs Investment) which values them at a cool $70 Billion.
Or does it? Continue reading "Facebook's $70Billion Valuation, realistic?" »
Nothing really too spectacular for a first post.
However you might want to have a look at some of my other random sites.
WhatPortIs – http://whatportis.com
Don't waste your time searching Google for network port info, use a dedicated website.
Also you can API it to your current project, just call the page like this "http://whatportis.com/this"
Uptime – http://uptime.im
Currently a simple up/down website tester, however many more features are planned…
To start off with there will be free website performance and uptime monitoring, with alerts.
PingBin – Well your here now…
This will have some development info about the above websites.
Plus some general networking, programing, servers and hosting posts.