Start of a cloud hosting service.
So it looks like VPS.net have started cloud based hosting, to compliment their well known cloud based virtual servers. Will be interesting to see if they get a new domain for the hosting side, or if they still plan on using the VPS.net brand.
Seems they are still updating the website as there are a load of broken links, however I will sure be signing up for the BETA, fingers crossed.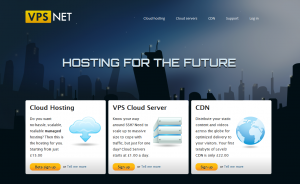 Beta Update
Go here to sign up for there BETA – I just did 🙂